The M3 Corpus from Permobil - made for more. Conquer your day and enjoy greater independence with the features of the M3 including ActiveReach and a smooth ride. View more
Made for More
Meticulously engineered to help you maintain better positioning, feel more secure and reduce driving fatigue so you can conquer daily activities with ease. The compact base of the M3 offers maneuverability in tight spaces without sacrificing performance. Featuring the innovative FlexLink suspension geometry with independent caster swing-arms helping to keep you stable and in control as you traverse the obstacles in your world.
The M3 Corpus is now available with a user weight up to 330 lbs. Learn more about our full line of heavy-duty power wheelchair options.
More Adventure
The new Permobil battery and Permobil VoltPro charger work together to provide you with up to 25% greater driving distance, reduced charging times and longer battery life. Use the MyPermobil app to get even more from every adventure with seat activity tracking, battery range estimates and an integrated map.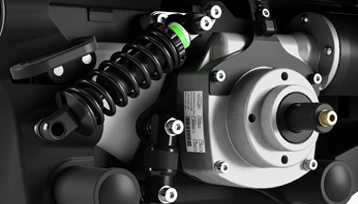 Conquer More
FlexLink suspension balances stability, traction and ride comfort for optimal performance and advanced vibration reduction. Factory optimized and adjustable suspension adapts to your needs and environment.
More Visible
Prepare to make a statement with a fresh new aesthetic, expanded color choices, and 2x brighter LED lights providing true pathway lighting to guide your way. New high-powered LED lights now offered at no charge when ordered with Corpus 4 power function configurations.
Making life easier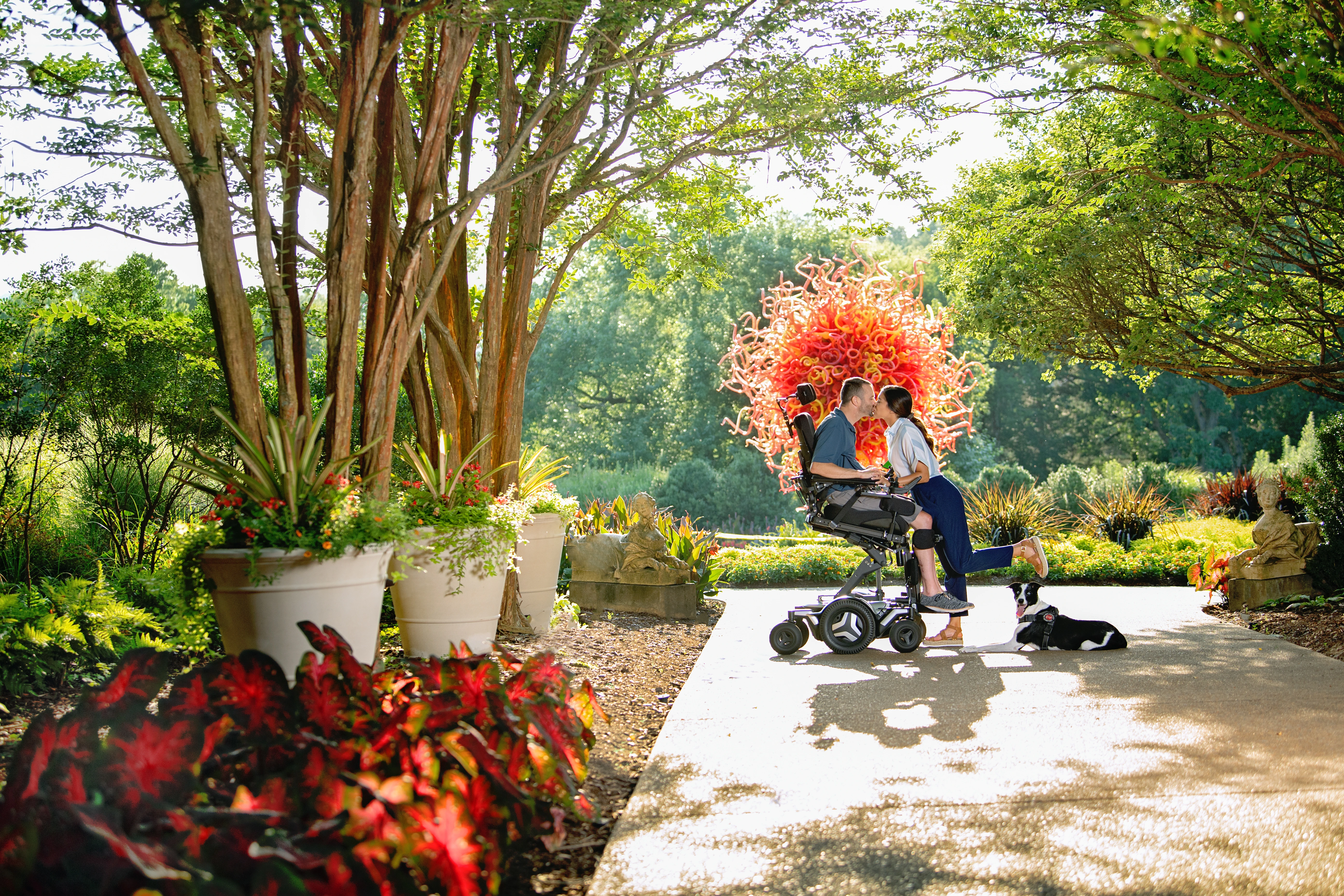 Reach for More
ActiveReach and ActiveHeight combine seamlessly to put your world within reach. With up to 45° of ActiveReach forward tilt capability and up to 14" of ActiveHeight seat elevation, Permobil's Corpus power positioning empowers you to reach for more and go further faster with elevated drive speeds of up to 3.2mph
BodiLink® Accessories now available on Corpus Seating System
BodiLink wheelchair accessories specifically designed for the Corpus power positioning seating system are an ideal combination. Together, they provide best in class hardware and anatomical support to provide the highest level of articulation and comfort to meet a vast array of positioning needs.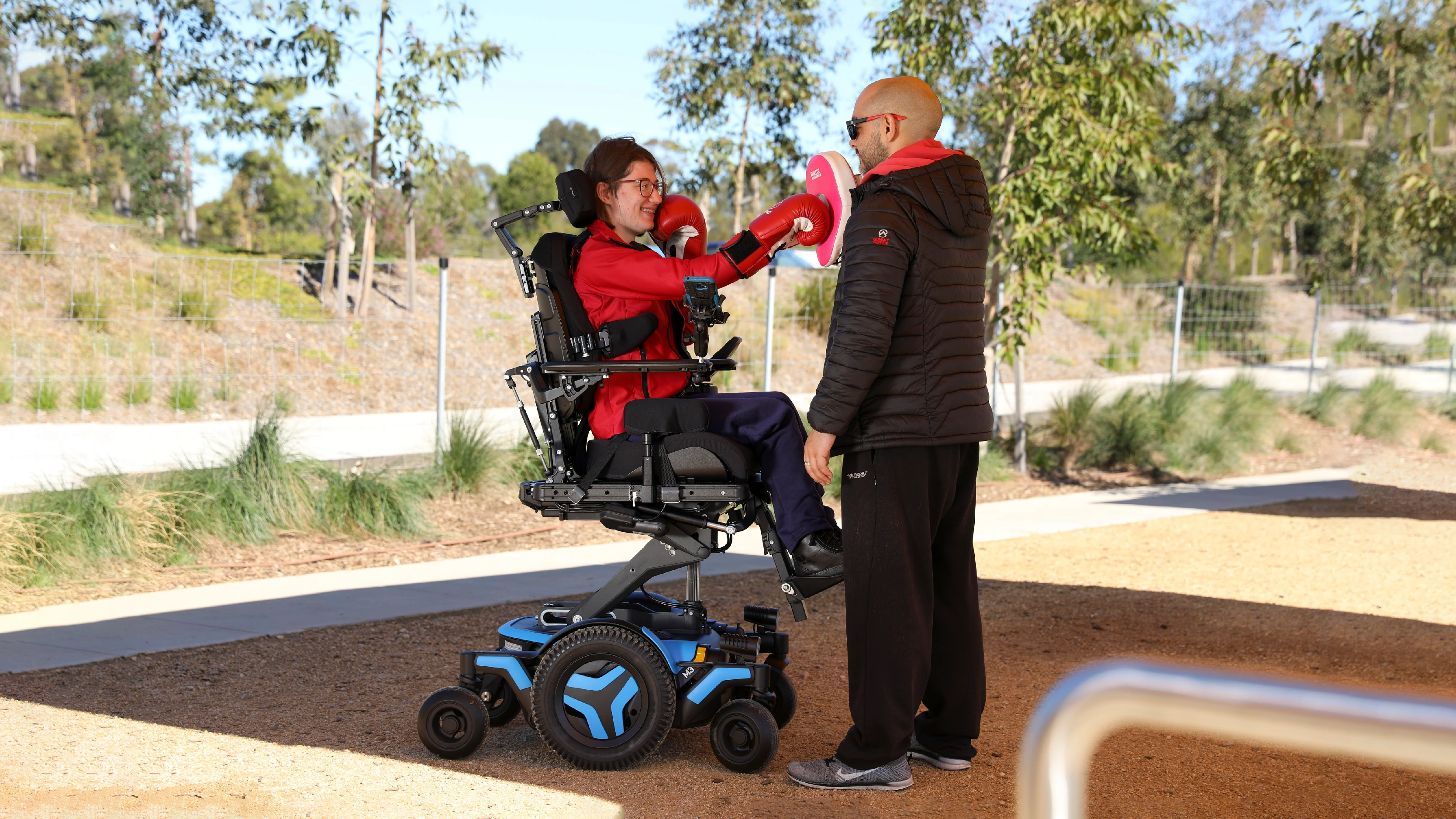 Evolutionary Becomes Revolutionary
The Corpus seating system features an ergonomic design that follows the contours of the body. Seat width and depth adjustments are indexed and clearly marked for a custom fit and future adaptability. The height adjustable Corpus Ergo backrest features a strong formed aluminum shell tapered to provide support and maximize upper body function. The sliding backrest assembly can also accommodate virtually any after-market backrest.
Industry leading Corpus power seat functions perform like no other with biomechanically optimized pivot points, seamless shear reduction and enhanced legrest articulation to maximize positioning throughout full range of movement.
| | |
| --- | --- |
| Maximum User Weight | 300 lbs |
| maximum Speed | 6 mph |
| Range | 13 mi |
| Base width | 24" |
| Base length | 35.5" |
| Minimum Turning Radius | 20.5" |
| Ground Clearance | 3" |
| Battery Type | Group 34, Group 24 |
| Weight Including Batteries | 385 lbs (Gr 34), 405 lbs (Gr 24) |
| Drive Electronics | R-Net 120A |
| Seat-To-Floor Height | 17.5", 18.5", 19.5" |
| Optional Seat Elevator | 12" |
| Tilt Options | 0°–50° Posterior 5º, 10°, 20° Anterior |
| Recline Options | 85°–120° (manual) 85°–180° (power) |
| Legrest Angle | 85°–170° |
| Backrest height | 20", 23"–28" (by 1" incr.) |
| Seat Depth | 14"–22" (by 1" incr.) |
| Seat Width | 17"-23" (by 2" incr.) |
| Armrest Pad Lengths | 10", 13", 16", 18" |
FlexLink suspension balances stability, traction and ride comfort for optimal performance and advanced vibration reduction
Factory optimized and adjustable suspension adapts to your needs and environment
Make a statement with a fresh new aesthetic, expanded color choices, 2x brighter LED lights providing true pathway lighting
High-powered LED lights now offered at no charge when ordered with Corpus 4 power function configurations
ActiveHeight elevation and ActiveReach forward tilt perform seamlessly to create a seating system like no other
Up to 14" of vertical seat adjustment and 45° of ActiveReach forward tilt capability
The M3 empowers you to reach for more and go further faster with new elevated drive speeds of up to 3.2mph